3. More comfortable riding
MOST STABLE! STRONGER! THE BICYCLES FOR RIDERS!
Bicycles must vary in material thickness and pattern for each part of the frame, depending on the performance required by each product for road, mountain and track.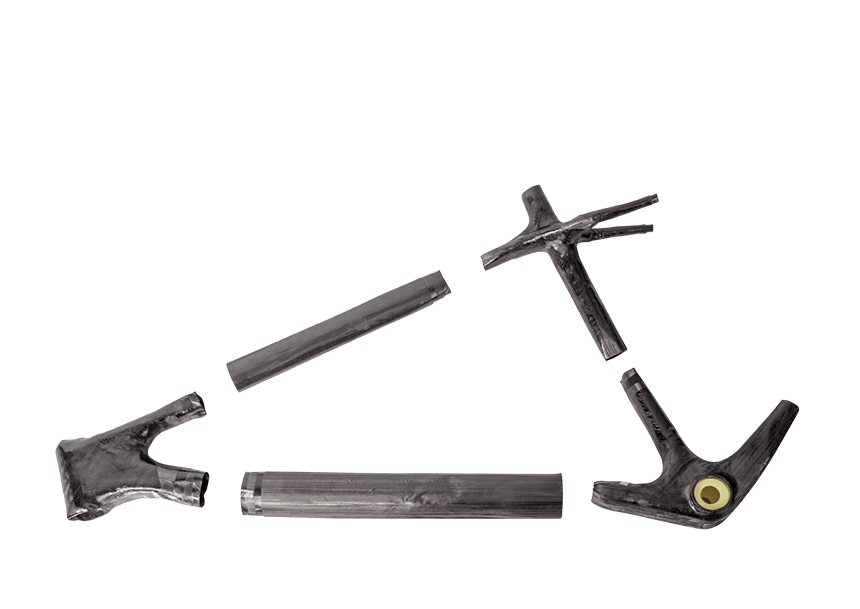 Traditional PPM Method
1. The layup area is divided into several parts
2. Many cuts and connections
(Head tube, Top tube, Down tube)
3. A nylon plastic tube is placed inside the frame and air is pumped to form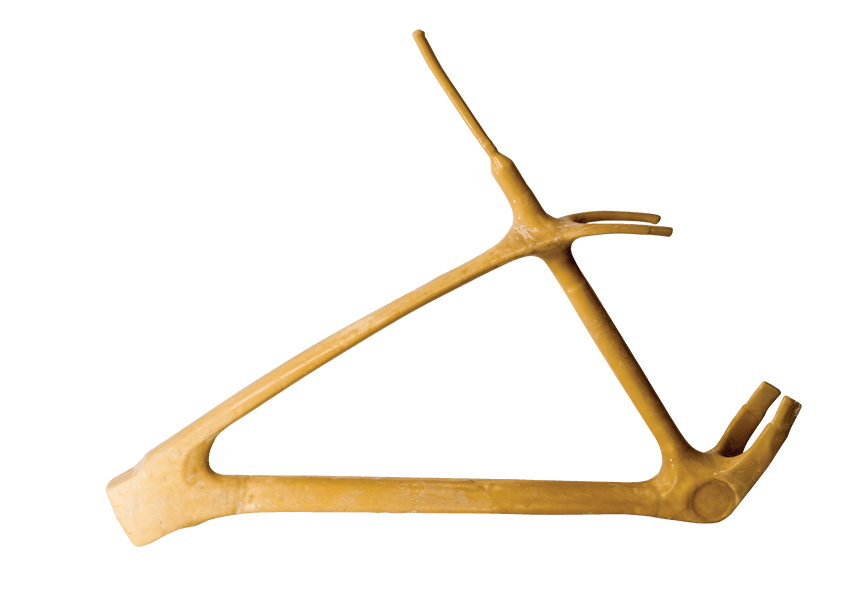 New EPM Method
1. Added rigidity ofthe product with integral molding
2. Lighter weight
3. Increased efficiency and durability
4. Due to reduced cuts and connections Coated rubber acts as a balloon inside the mold, inflating and forming
Excellence of EPM Method
For prototypes manufactured using the EPM method, frame rigidity test resulted in approximately 6 to 8% improvement in frame rigidity compared to PPM method and weight reduced by more than 10%.